September 2019 Recommended Reads
September 2019 Recommended Reads
By Kristy Nicolle
September was a great month for books for me, especially because it was my birthday- yes i'm now officially 26- and i got to pick up some new reads that i've been waiting to dive into for some time! These reads are both fiction, and self development based as i continue on in my year of growth and self improvement, so i hope you'll find something to love among my top five!
So… lets have a look at what books i read, loved, and recommend for September!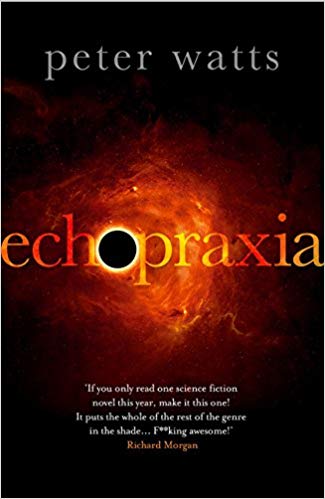 SYNOPSIS
It's the eve of the twenty-second century: a world where the dearly departed send postcards back from Heaven and evangelicals make scientific breakthroughs by speaking in tongues; where genetically engineered vampires solve problems intractable to baseline humans and soldiers come with zombie switches that shut off self-awareness during combat. And it's all under surveillance by an alien presence that refuses to show itself.
Daniel Bruks is a living fossil: a field biologist in a world where biology has turned computational, a cat's-paw used by terrorists to kill thousands. Taking refuge in the Oregon desert, he's turned his back on a humanity that shatters into strange new subspecies with every heartbeat. But he awakens one night to find himself at the center of a storm that will turn all of history inside-out.
Now he's trapped on a ship bound for the center of the solar system. To his left is a grief-stricken soldier, obsessed by whispered messages from a dead son. To his right is a pilot who hasn't yet found the man she's sworn to kill on sight. A vampire and its entourage of zombie bodyguards lurk in the shadows behind. And dead ahead, a handful of rapture-stricken monks takes them all to a meeting with something they will only call "The Angels of the Asteroids."
Their pilgrimage brings Dan Bruks, the fossil man, face-to-face with the biggest evolutionary breakpoint since the origin of thought itself.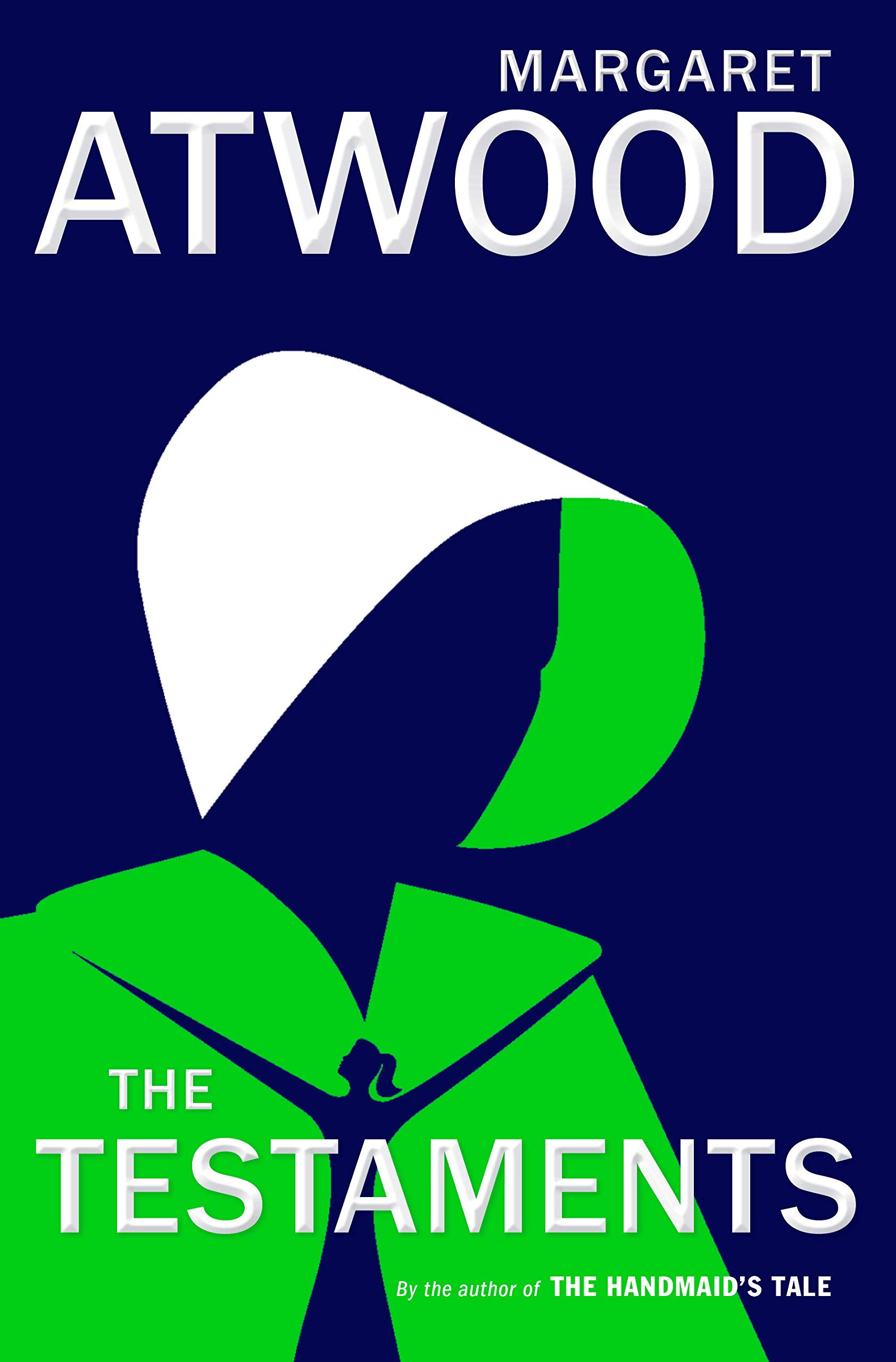 SYNOPSIS
Margaret Atwood's dystopian masterpiece, The Handmaid's Tale, is a modern classic. Now she brings the iconic story to a dramatic conclusion in this riveting sequel.
More than fifteen years after the events of The Handmaid's Tale, the theocratic regime of the Republic of Gilead maintains its grip on power, but there are signs it is beginning to rot from within. At this crucial moment, the lives of three radically different women converge, with potentially explosive results.
Two have grown up as part of the first generation to come of age in the new order. The testimonies of these two young women are joined by a third voice: a woman who wields power through the ruthless accumulation and deployment of secrets.
As Atwood unfolds The Testaments, she opens up the innermost workings of Gilead as each woman is forced to come to terms with who she is, and how far she will go for what she believes.
'Dear Readers: Everything you've ever asked me about Gilead and its inner workings is the inspiration for this book. Well, almost everything! The other inspiration is the world we've been living in.' Margaret Atwood
'The literary event of the year.' Guardian
'A savage and beautiful novel, and it speaks to us today, all around the world, with particular conviction and power… The bar is set particularly high for Atwood and she soars over it' Peter Florence, Booker Prize Chair of Judges, Guardian
SYNOPSIS
An arresting portrait of the struggles that women faced for control of their own bodies, The Birth House is the story of Dora Rare #8212;the first daughter in five generations of Rares.
As apprentice to the outspoken Acadian midwife Miss Babineau, Dora learns to assist the women of an isolated Nova Scotian village through infertility, difficult labors, breech births, unwanted pregnancies, and unfulfilling sex lives. During the turbulent World War I era, uncertainty and upheaval accompany the arrival of a brash new medical doctor and his promises of progress and fast, painless childbirth. In a clash between tradition and science, Dora finds herself fighting to protect the rights of women as well as the wisdom that has been put into her care.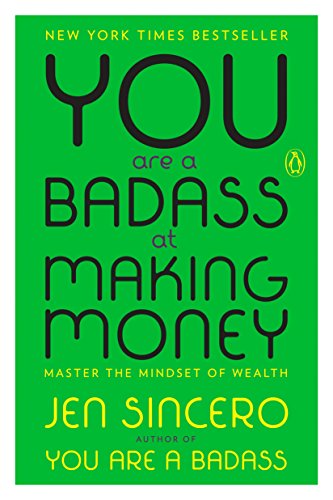 You are a badass at making money
SYNOPSIS
YOU ARE A BADASS AT MAKING MONEY is the book you need if you've spent too much time watching money land in your bank account and then roll through your fingers. Jen Sincero went from living in a converted garage to traveling the world in 5-star luxury in a matter of years, and knows all too well the layers of BS one can get wrapped up in around money, as well as what it takes to dig your way out.
In this funny, fascinating and practical book she goes in-depth on how powerful our thoughts are and how our bank accounts are mirrors for our beliefs about money. YOU ARE A BADASS AT MAKING MONEY combines laugh out loud comedy with life-changing concepts, all boiled down into manageable, bite-sized tips so that YOU can put them into practice and get life changing results.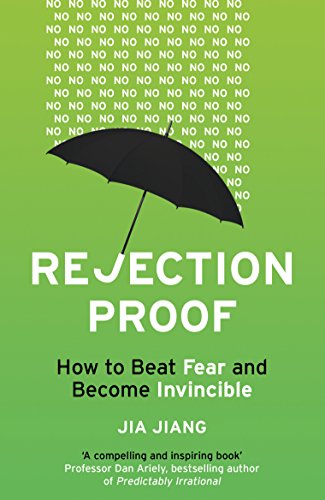 SYNOPSIS
Rejection? It's nothing to be afraid of …
Maybe you avoid situations where you might be rejected. You don't apply for that dream job. You don't ask for that pay rise. You don't ask that person on a date. But it doesn't have to be that way – the only thing standing between you and your goals … is you.
Jia Jiang had allowed his fear of rejection to rule his life. But he decided to take radical action: he quit his job and spent 100 days deliberately seeking out scenarios where he would likely be rejected, from ordering donuts interlinked and iced like the Olympic rings to asking to pilot a light aircraft. And something remarkable happened; Jia not only learned how to cope with rejection but also discovered that even the most outrageous request may be granted – if you ask in the right way.
In this infectiously positive book Jia shares what he learned in his 100 Days of Rejection, explaining how to turn a 'no' into a 'yes', and revealing how you too can become Rejection Proof and achieve your dreams.